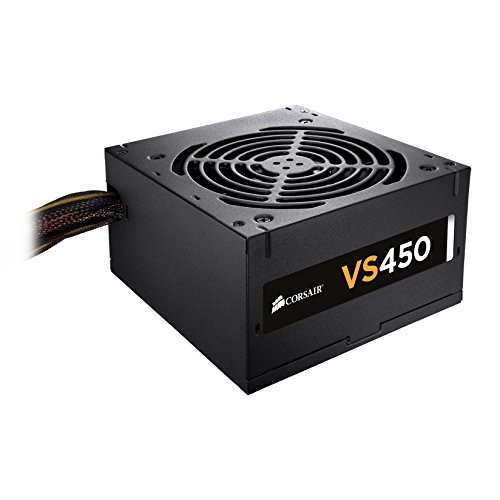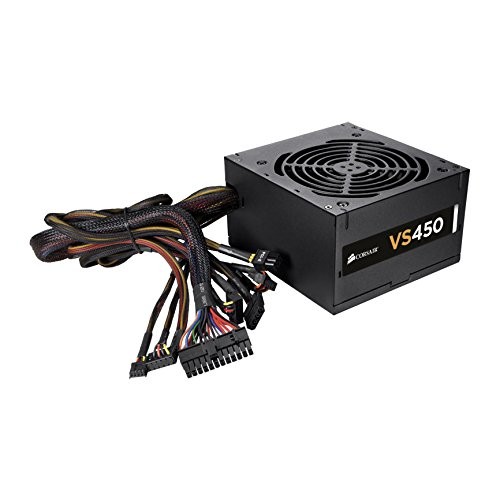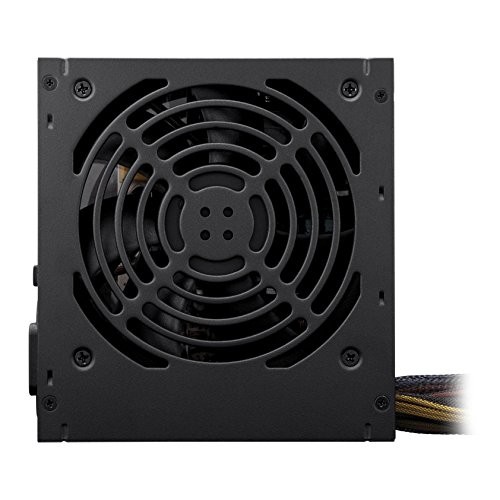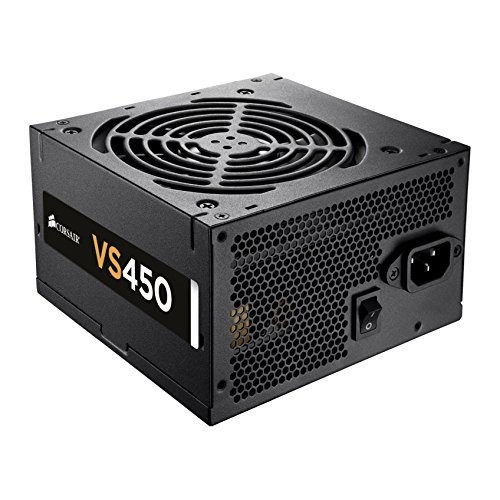 Corsair VS450 450W Certified Non-Modular Power Supply
Description
Integrity Guaranteed
More info (?)In order to give our customers the best online shopping experience by helping them to make a sound decision, we color code all our products with the following for authenticity, quality and seller reliability.

Green: Best

Yellow: Unknown

Red: Poor
Key Features
Continuous Power
450 Watt
Certification
80 PLUS White Certified
Fan Size
1 x 120mm thermally controlled rifle bearing fan
Input
Voltage
100 - 240 V
Frequency Range
47 - 63 Hz
Current
6 - 3 A
Output
Modular Type
Non-Moduler
Total Power
450 Watts
DC Output
+3.3V@25A, +5V@20A, +12V@45.8A, -12V@0.8A, +5VSB@3A
Connector
Main Power
1 x 24-pin ATX
PCI-E
2 x PCIe
SATA
6 x SATA
Warranty Information
Manufacturing Warranty
03 Years Warranty
Description of Corsair VS450 450W Non-Modular Power Supply
Corsair VS450 450W Power Supply is a reliable, efficient, cost-effective solution for powering your PC. It is designed to provide high-quality power while being energy-efficient and cost-effective. Its advanced features can help you save money on electricity bills while ensuring your PC runs smoothly and efficiently. The Corsair VS450 450W Power Supply offers multiple benefits, such as improved performance, higher reliability, low noise levels, and more. With its impressive features and benefits, the Corsair VS450 450W Power Supply is ideal for powering your PC.
The CORSAIR VS450 provides stable 80 PLUS efficiency power, backed by the trusted name of the world's leading PC power supply brand. With a guaranteed 450 Watts of continuous power, the VS450 has universal input circuitry that can handle various mains voltage support (100-240 V), ensuring maximum compatibility. Additionally, it features multiple power protection circuits that offer added peace of mind.
The VS450's single +12V rail saves you the trouble of managing your components across multiple power cables. Its sleek black cables, cable sleeving, and connectors make it easy to build a great-looking PC and contribute to its compatibility with most modern PC cases, thanks to its super-compact 125mm deep housing.
The VS450's 120mm fan is thermally regulated and only spins up when necessary, maintaining silence even at full load to keep your PC operating smoothly and quietly. Because of the VS450's 80 PLUS certification, it works more efficiently, produces less heat, and uses less energy overall.
To provide peace of mind, the VS450 has a comprehensive three-year warranty, including CORSAIR's legendary technical support and customer service.
Corsair VS450 450W Power Supply Price in Bangladesh
Corsair VS450 450W Power Supply latest price in Bangladesh is ৳2,995. Order online to get a brand warranty, or visit your nearest GProjukti.com store. Corsair VS450 450W Power Supply in Bangladesh may vary in price based on customizations and availability. Before buying, verify with other shops for the current price.