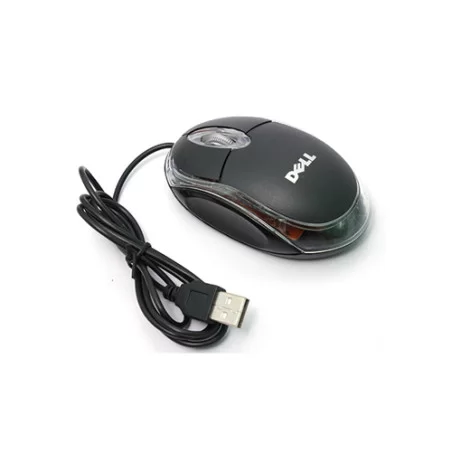 Dell M360 Wireless Mouse
Description
Stock Available
0 % VAT Applicable
Integrity Guaranteed
More info (?)In order to give our customers the best online shopping experience by helping them to make a sound decision, we color code all our products with the following for authenticity, quality and seller reliability.

Green: Best

Yellow: Unknown

Red: Poor
Description of Dell M360 Wireless Mouse
The Dell M360 Mouse is a stylish, functional, and precise accessory for your workspace. A 1200 Dpi optical resolution ensures accurate positioning for seamless navigation. It features a scroll wheel and left/right buttons for optimal control. The anti-skid design of the scroll wheel ensures smooth scrolling and the comfortable grip caters to both right-handed individuals and those with smaller hands.
The Dell M360 has a reliable optical LED tracking sensor for precise tracking on various surfaces. It is compatible with practically any system, making it a versatile option for all devices. It offers instant plug-and-play convenience. The mouse operates on a carrier frequency of 2402Mhz-2480Mhz, ensuring a stable connection. Powered by a DC 5V 100mA voltage, it delivers reliable performance for work or gaming sessions.
What is the Price of Dell M360 Mouse in Bangladesh?
Don't miss out on the best Dell M360 Mouse price at GProjukti.com. Elevate your computing experience with this stylish, ergonomic, high-precision mouse. You can buy Dell Mouse at the best price from our website or visit our GProjukti.com stores. The latest price of the Dell M360 Mouse in Bangladesh is ৳150.