-

৳

455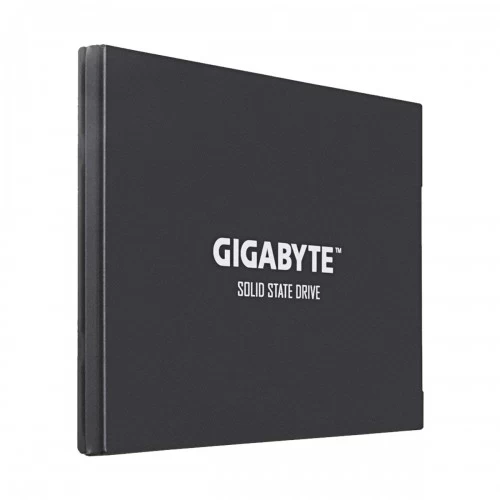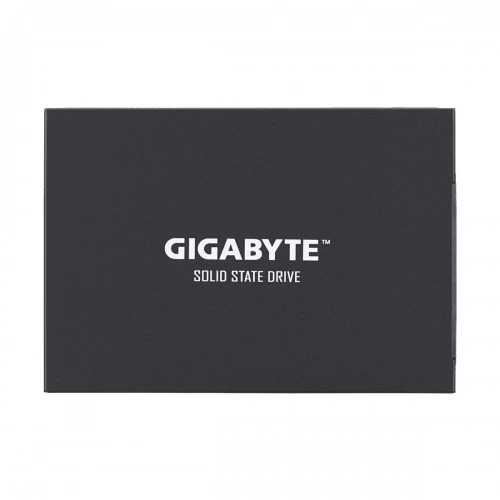 Gigabyte 120GB 2.5in SATAIII SSD #GP-GSTFS31120GNTD
About this item
Type - SATAIII SSD
Storage - 120GB
Interface(s) - SATA 6Gb/s
Read Speed (Max.) - 500MB/s
Form Factor (Inch) - 2.5 Inch
Write Speed (Max.) - 380MB/s
৳2,400
Stock Available
0 % VAT Applicable
Integrity Guaranteed
More info (?)In order to give our customers the best online shopping experience by helping them to make a sound decision, we color code all our products with the following for authenticity, quality and seller reliability.

Green: Best

Yellow: Unknown

Red: Poor
| Category | Specification |
| --- | --- |
| Brand  | Gigabyte |
| Model | Gigabyte 120GB |
| Type | SATAIII SSD |
| Part No | GP-GSTFS31120GNTD |
| Storage & Interface |   |
| Storage | 120GB |
| Interface(s) | SATA 6Gb/s |
| Flash Type | NAND Flash |
| Performance |   |
| Read Speed (Max.) | 500MB/s |
| Write Speed (Max.) | 380MB/s |
| Random Read IOPS | Up to 50,000 |
| Random Write IOPS | Up to 60,000 |
| Main Features |   |
| TRIM Support | Yes |
| S.M.A.R.T Support | Yes |
| MTBF | 2,000,000 hours |
| Physical Description |   |
| Form Factor (Inch) | 2.5 Inch |
| Dimensions | 69.85 x 7 x 100mm |
| Warranty |   |
| Warranty Details | 3 years |
| Additional Info |   |
| Interface Mode | SATA |
| Others | NAND: NAND Flash, Random Read IOPS: Up to 50k, Random Write IOPS: Up to 60k, MTBF: 2M hours, Speciality: TRIM & S.M.A.R.T supported |
| Warranty | 3 Years |
Description of Gigabyte 120GB 2.5in SATAIII SSD
Enhance your storage experience with the Gigabyte 120GB 2.5-inch SATAIII SSD! This SSD transforms how you handle data. It offers fast read speeds of up to 500MB/s and write speeds of up to 380MB/s for quick file access and transfers. It supports TRIM and SMART technology to ensure peak performance and longevity, serving as your storage helper to keep things organized and running smoothly.
The Gigabyte 120GB 2.5-inch SATAIII SSD is reliable, boasting an impressive MTBF of 2,000,000 hours to keep your data safe. It includes a generous 3-year warranty. Upgrade now to unleash your storage's full potential. Once you make the switch to SSD, you won't go back.
What is the Price of the Gigabyte 120GB 2.5in SATAIII SSD in Bangladesh?
Before you hit that "buy" button, there's one important thing you need to keep in mind: the price of the Gigabyte 120GB SATAIII SSD may vary based on availability. To ensure you're getting the best deal possible, shopping around and comparing prices from different sellers is a good idea. You can buy Gigabyte SSD at the best price from our website or visit any of our GProjukti.com stores. The latest price of Gigabyte 120GB SSD in Bangladesh is ৳1,945.