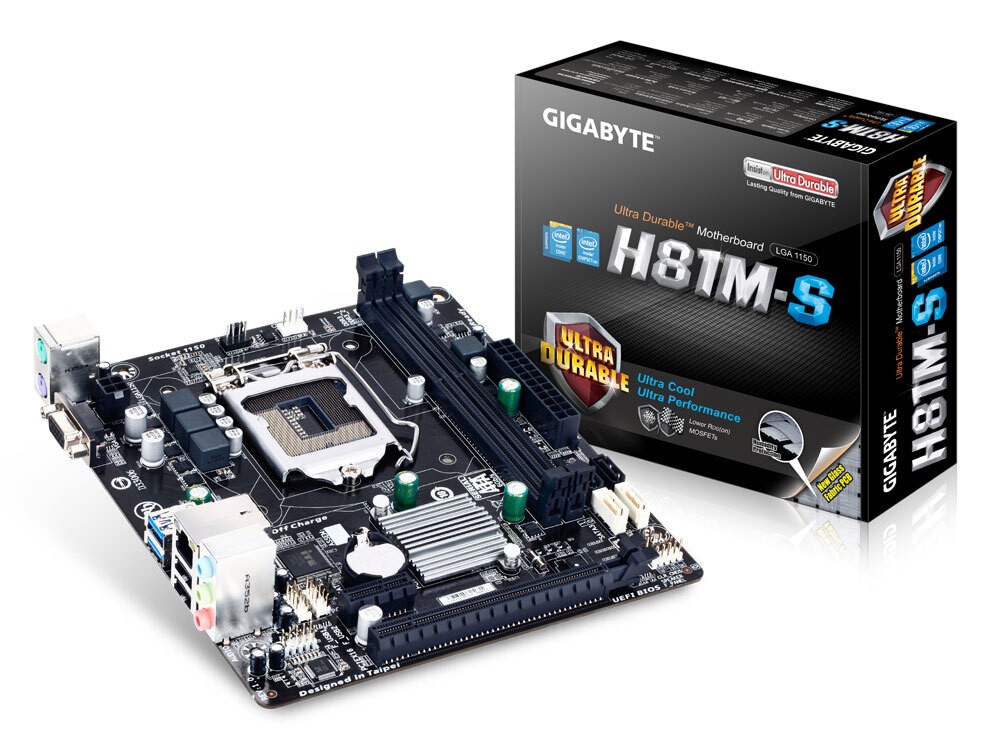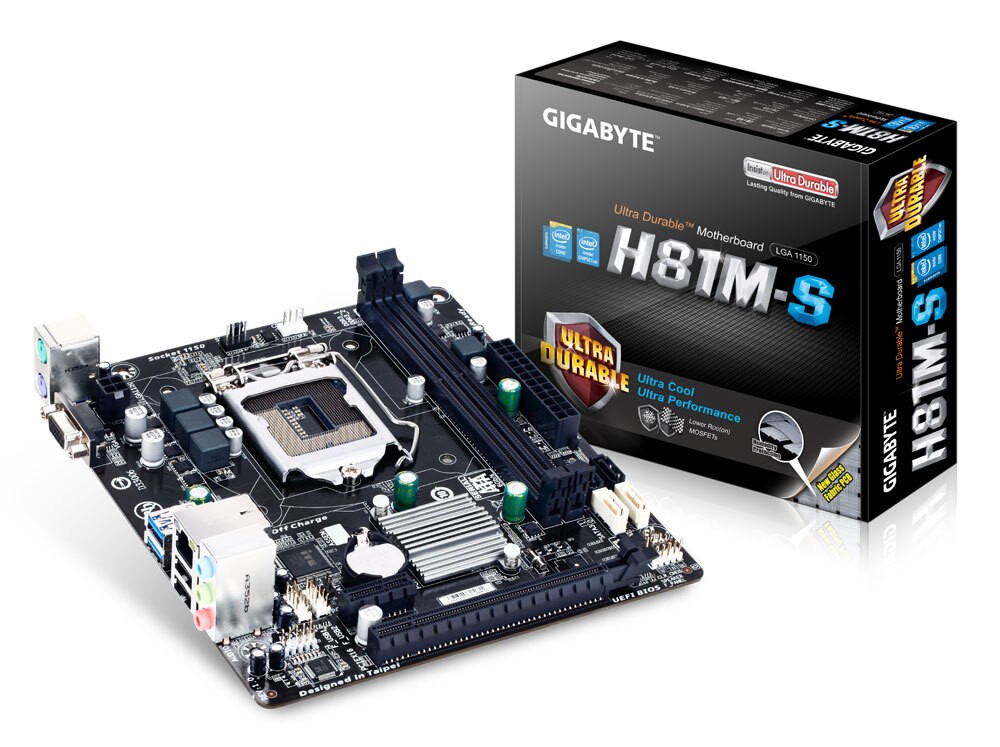 GIGABYTE GA-H81M-S Motherboard
Description
Stock Available
0 % VAT Applicable
Integrity Guaranteed
More info (?)In order to give our customers the best online shopping experience by helping them to make a sound decision, we color code all our products with the following for authenticity, quality and seller reliability.

Green: Best

Yellow: Unknown

Red: Poor
Durable Design: GIGABYTE Ultra Durable Technology. Solid capacitors for CPU VRM design.
BIOS: GIGABYTE UEFI BIOS.
USB Device Support: GIGABYTE On/Off Charge for USB devices.
Network Connectivity: LAN with high ESD Protection.
Video Output: D-SUB port on the rear panel.
Motherboard Series Support: GIGABYTE 8 Series motherboards support the latest 4th Generation Intel® Core™ processors.
Power Delivery: High current capable power delivery.
Performance Enhancements: Performance-enhancing caching technologies.
Audio Features: Exclusive high-end audio features.
Networking: Advanced networking capabilities.
Device Charging: GIGABYTE On/Off Charge technology for charging iPhone, iPad, and iPod Touch.
Material and Content Notice: The entire materials provided are for reference only. GIGABYTE reserves the right to modify or revise the content at any time without prior notice.