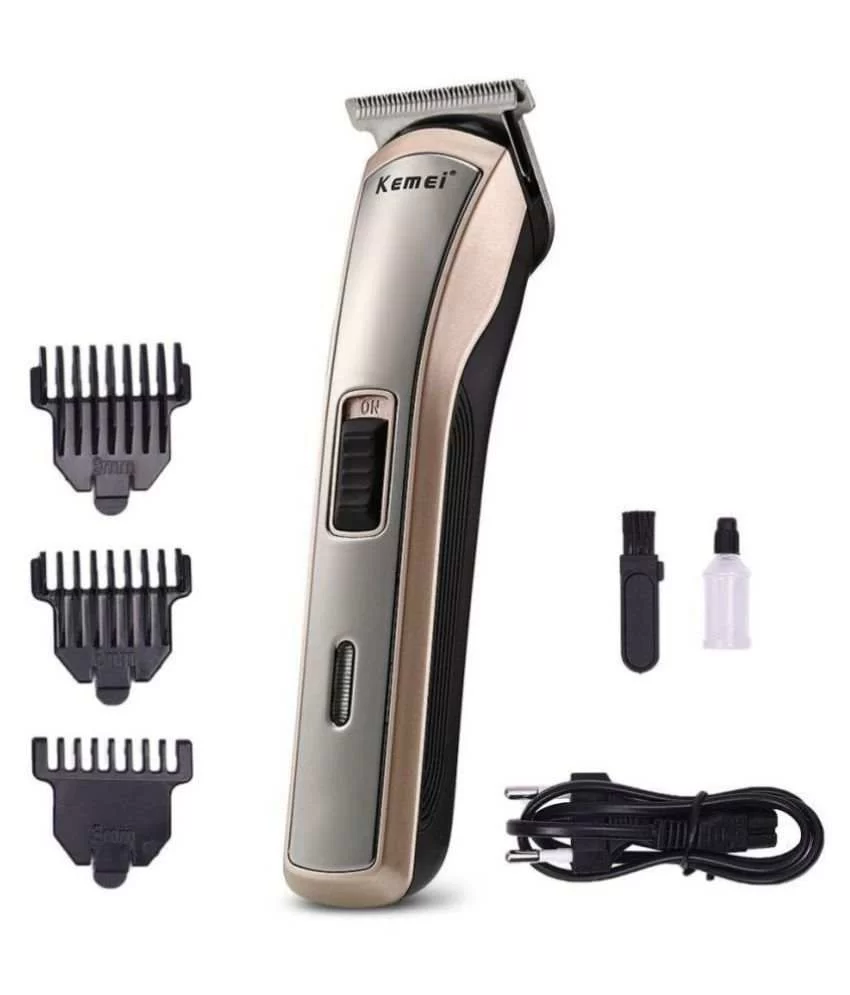 Kemei KM-418 Electric Shaver
Description
Integrity Guaranteed
More info (?)In order to give our customers the best online shopping experience by helping them to make a sound decision, we color code all our products with the following for authenticity, quality and seller reliability.

Green: Best

Yellow: Unknown

Red: Poor
3 guide combs
Trim hair and make sorts of length (3mm-6mm-9mm) easily.
Titanium steel blade
Safe R-shape cutting system perfectly stays sharp with titanium steel for getting a better haircut effect.
Fast charging
Built-in a 600mAh nickel-cadmium battery. You can charge and use at the same time, it also can be used cordlessly after 8-hour charging.
Powerful motor
Silver Pd alloy motor of high rotational speed with an environmental noise.