-

৳

52,000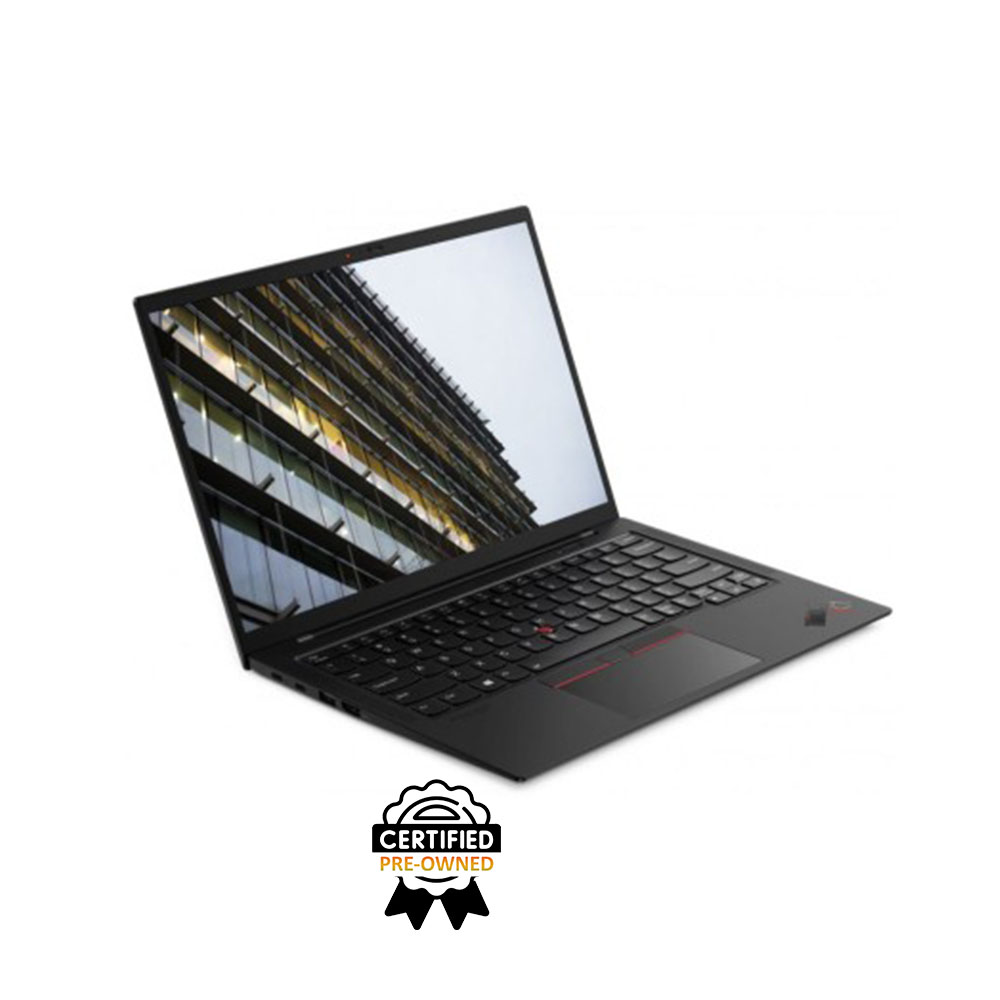 Lenovo ThinkPad X1 Carbon Intel Core i7 8th Gen 16gb Ram 512gb SSD
About this item
Model: Lenovo ThinkPad X1 Carbon
Intel Core i7-8th Gen (1.80 GHz up to 4.00 GHz)
16 GB DDR4 Ram
512GB SSD
14" WQHD IPS (2560 x 1440)
৳104,500
Stock Available
0 % VAT Applicable
Integrity Guaranteed
More info (?)In order to give our customers the best online shopping experience by helping them to make a sound decision, we color code all our products with the following for authenticity, quality and seller reliability.

Green: Best

Yellow: Unknown

Red: Poor
Model: Lenovo ThinkPad X1 Carbon
Intel Core i7-8th Gen (1.80 GHz up to 4.00 GHz)
16 GB DDR4 Ram
512GB SSD
14" WQHD IPS (2560 x 1440)
Description of Lenovo ThinkPad X1 Carbon Intel Core i7 8th Gen 16GB Ram Laptop
The Lenovo ThinkPad X1 Carbon is a powerful pre-owned laptop designed for professionals who value top-notch performance and portability. Its Intel Core i7-8th Gen processor handles demanding tasks effortlessly, while the 16 GB DDR4 RAM enables seamless multitasking. The 512GB SSD provides ample storage and fast data access. 
The 14" WQHD IPS display delivers stunning visuals with vibrant colors and sharp details. The X1 Carbon's slim and lightweight design makes it perfect for professionals on the go. It has a durable build, a backlit keyboard for comfortable typing in any environment, and offers a variety of connectivity options.
What is the Price of Lenovo ThinkPad X1 Carbon i7 8th Gen 16GB Ram Laptop in Bangladesh?
To make this remarkable laptop yours, visit GProjukti.com, your one-stop destination for cutting-edge technology. Experience the best price possible and unparalleled customer service when you buy the Lenovo ThinkPad X1 Carbon from GProjukti.com. You can buy used Lenovo Laptop at the best price from our website or visit our GProjukti.com stores. The latest price of the Lenovo ThinkPad X1 Carbon Intel Core i7 8th Gen 16GB Ram Laptop in Bangladesh is ৳52,500.