-

৳

650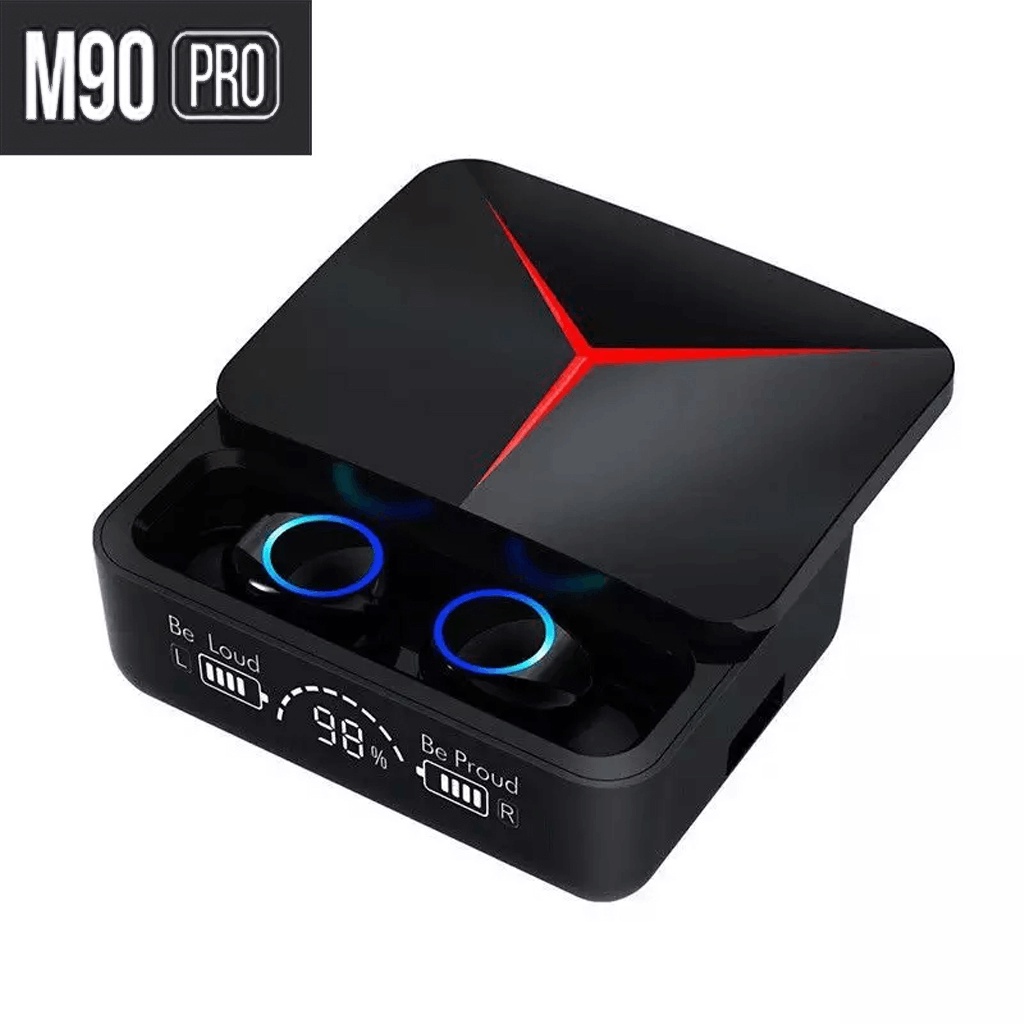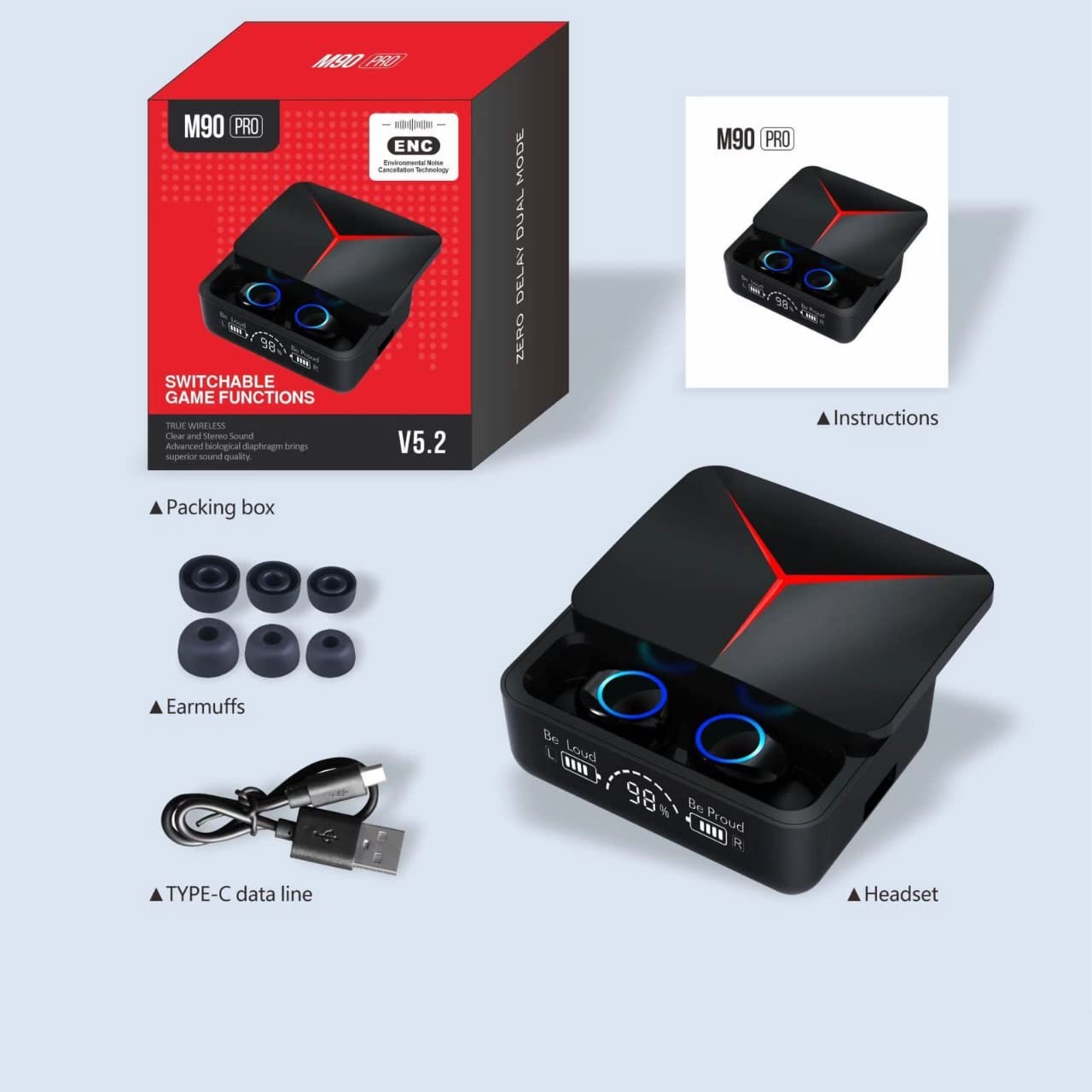 M90 Pro Wireless Earphones
About this item
HiFi Bass ENC (Environmental Noise Cancellation)
Wireless Version : 5.3 Effective
Distance : 10-15M Frequency : 100HZ - 10KHZ Case
Battery Capacity : 1200 MaH
৳1,350
Stock Available
0 % VAT Applicable
Integrity Guaranteed
More info (?)In order to give our customers the best online shopping experience by helping them to make a sound decision, we color code all our products with the following for authenticity, quality and seller reliability.

Green: Best

Yellow: Unknown

Red: Poor
ENC noise cancellation
Switchable game functions
Bluetooth version V5.2
Working distance: 10-15 meters
IPX-6 life waterproof
Built-in microphone
LED display
Both right & left ear charging quantity measurable function
Wireless delay time: 30ms
Automatic connection
Provides HD voice quality
One touch to answer the phone when incoming calls
Long hold 3 seconds to reject incoming calls
Touch

Double touch right earphone: Next audio
Double touch lest earphone: Previews audio
3-touch right earphone: Volume+
3-touch left earphone: Volume -

Duration

Standby time: 650 hours
Single charge: 10 hours
With case: 48 hours
Charging time: 1-2 hours

Earphone battery: 40mAh lithium capacity
Charging case capacity: 1200mAh
Tand battery charging
Dimension: 11.1 x 9.6 x 4 cm
Single gross weight: 0.150Kg
Description of
M90 Pro Wireless Earphones
The M90 Pro Wireless Earphones provide a high-quality listening experience with their advanced HiFi Bass ENC technology. They eliminate unwanted background noise, ensuring clear sound reproduction. The wide frequency range delivers deep bass and detailed treble. These earphones are durable with an IPX-6 life waterproof rating, making them suitable for workouts and outdoor activities. The built-in microphone allows hands-free calling, and the automatic connection feature enables easy pairing with devices. 
With switchable game functions, they offer low wireless delay for real-time audio synchronization. The touch controls allow for effortless operation, including track switching, volume adjustment, and call handling. The included charging case provides up to 48 hours of usage, and the earphones offer 10 hours of continuous playback. With a compact and lightweight design, they ensure a comfortable fit for extended wear.
Why Choose M90 Pro Wireless Bluetooth Earphones?
By choosing to buy the M90 Pro Wireless Bluetooth Earphones, you're investing in a high-quality audio device that offers superior sound, effective noise cancellation, wireless convenience, gaming enhancements, durability, and comfort.  
What is the Price of
M90 Pro Wireless Earphones
in Bangladesh?
You can buy Earbuds at the best price from our website or visit our GProjukti.com stores. The latest price of the M90 Pro Wireless Bluetooth Earphones in Bangladesh is ৳700.