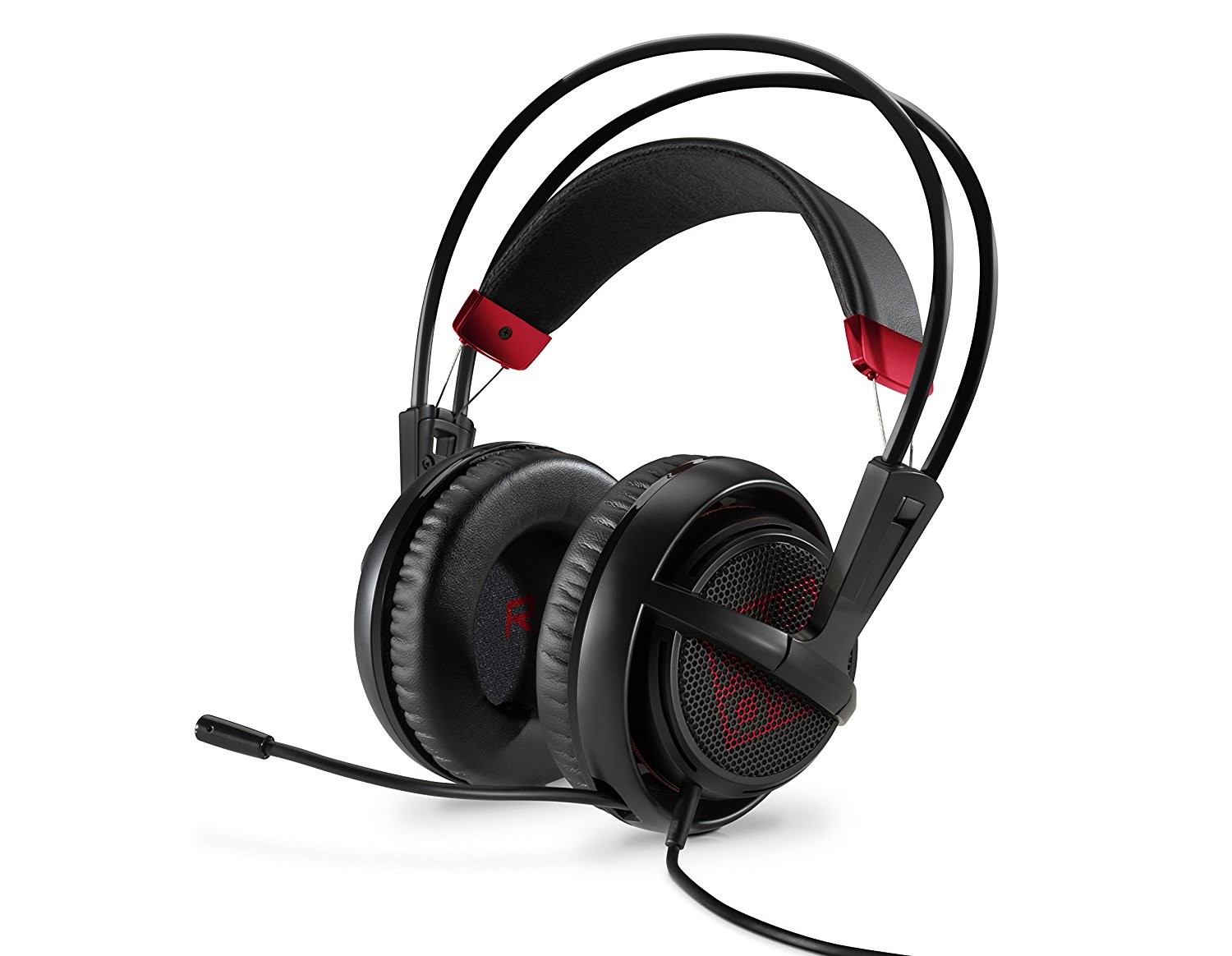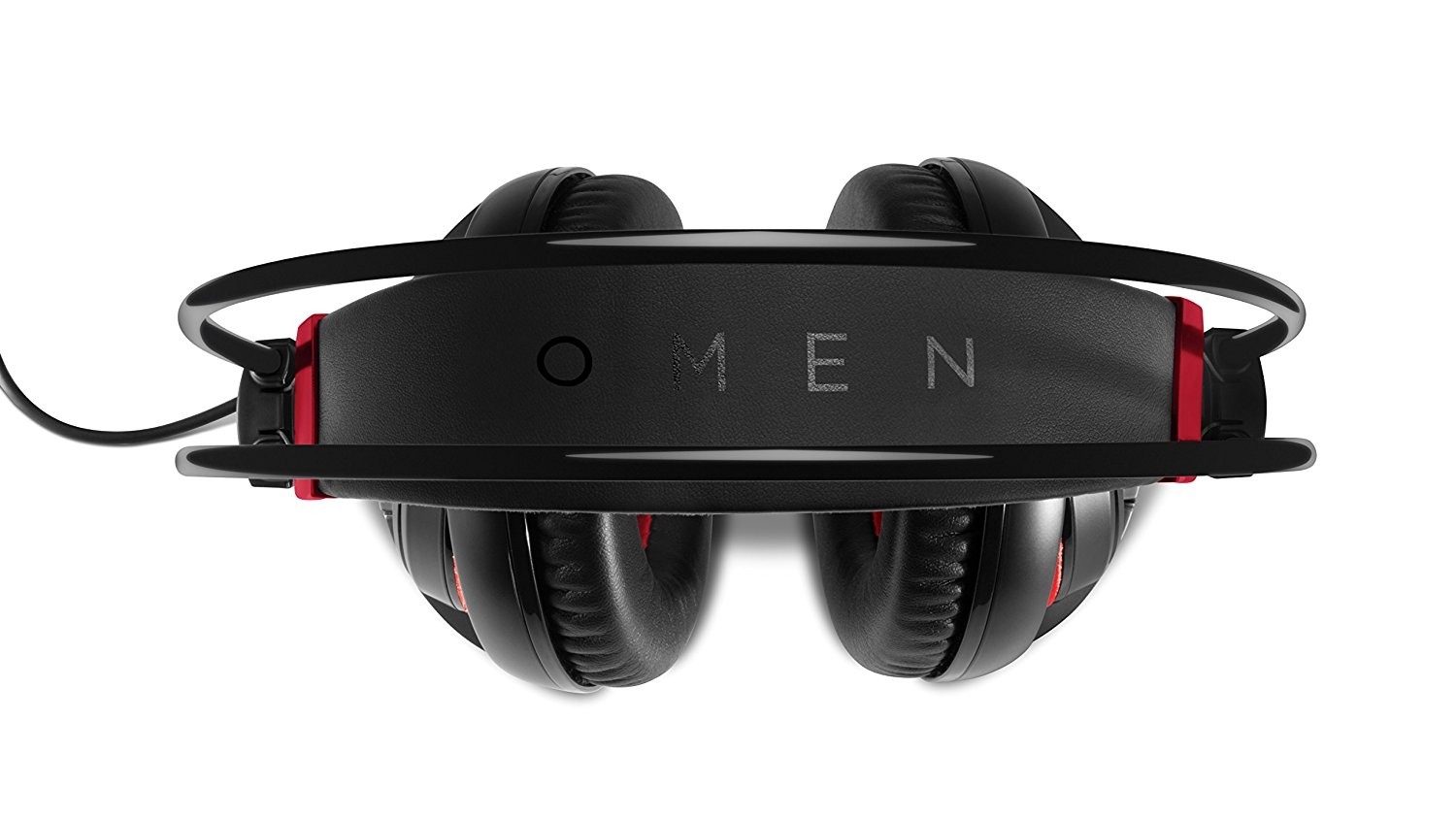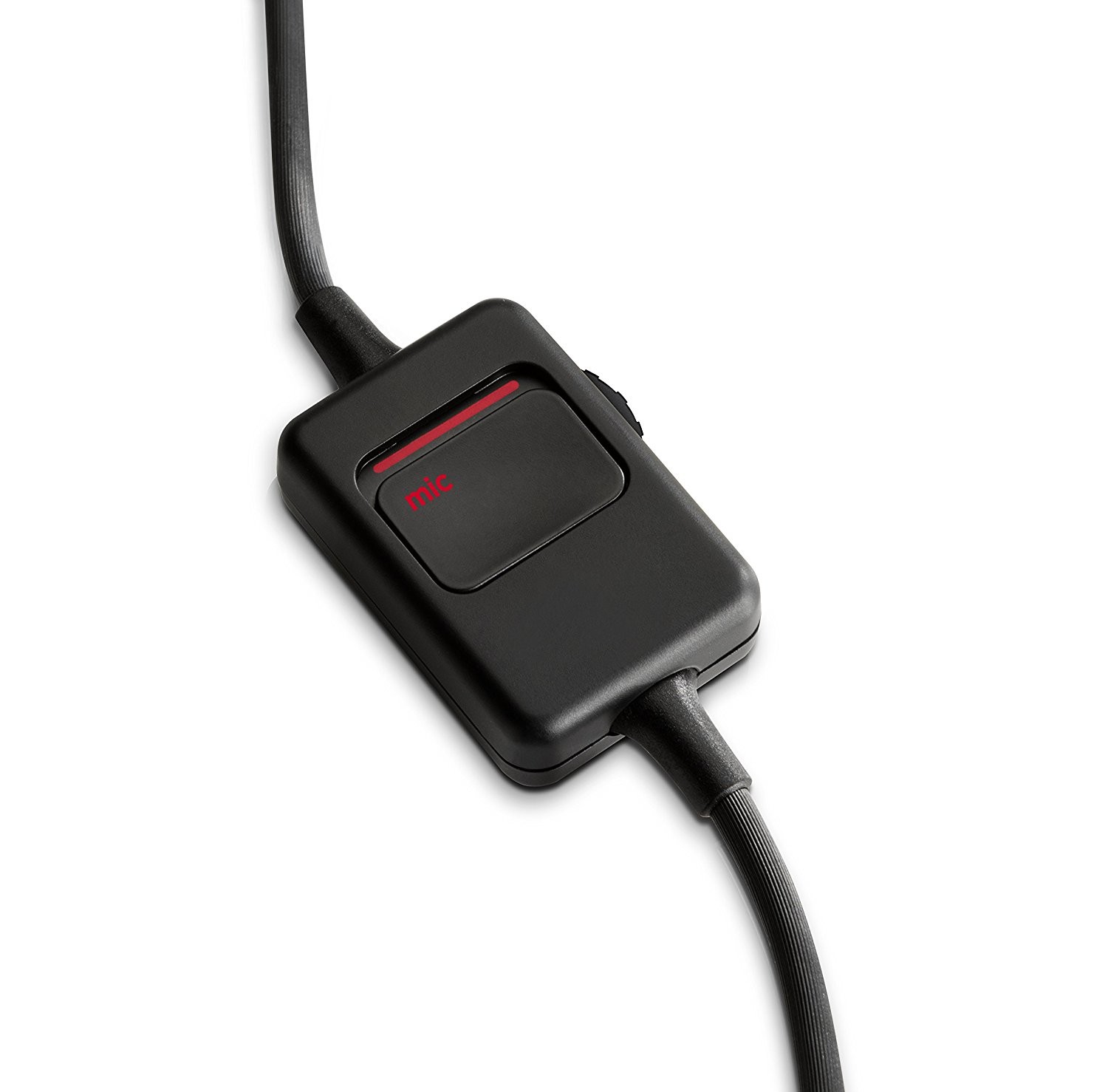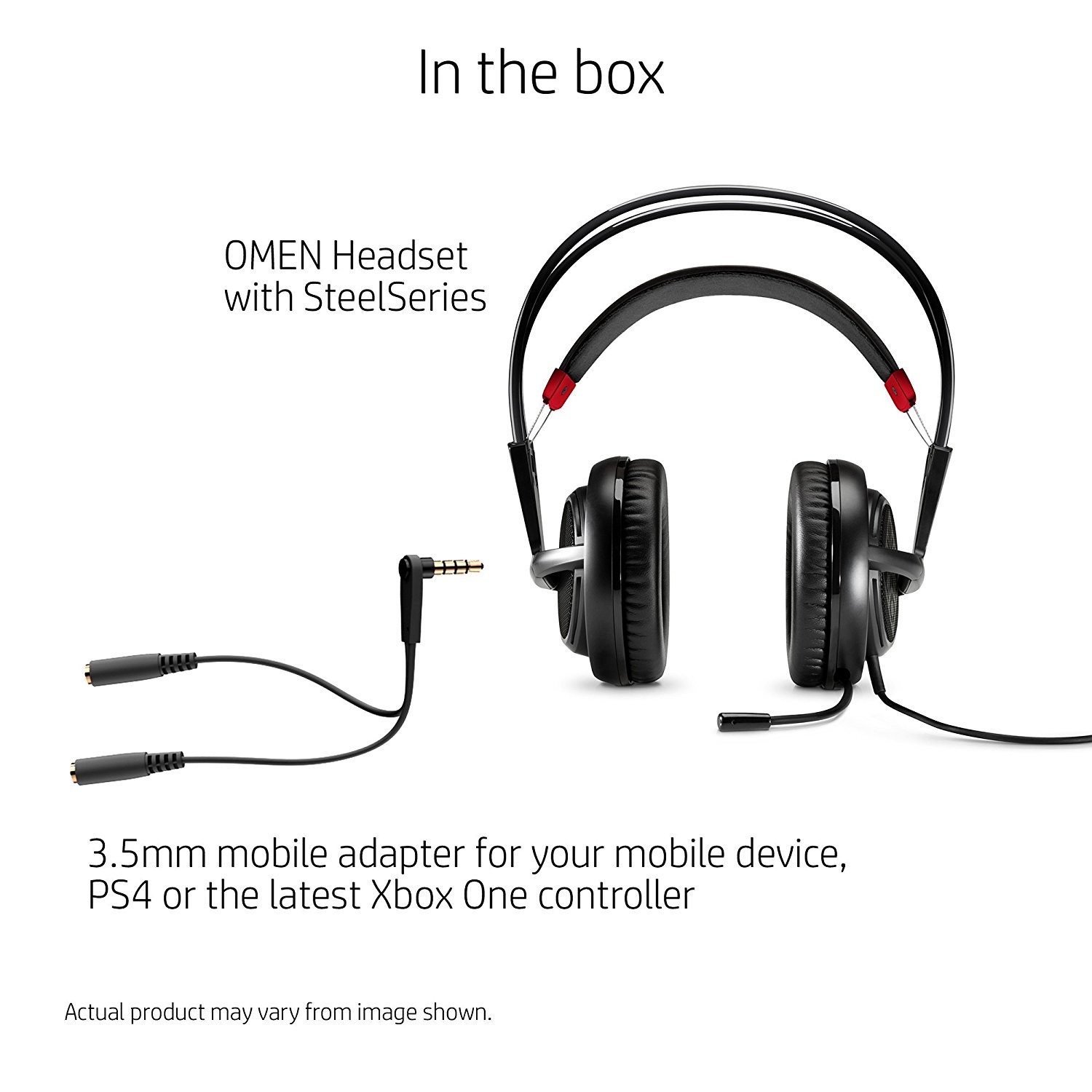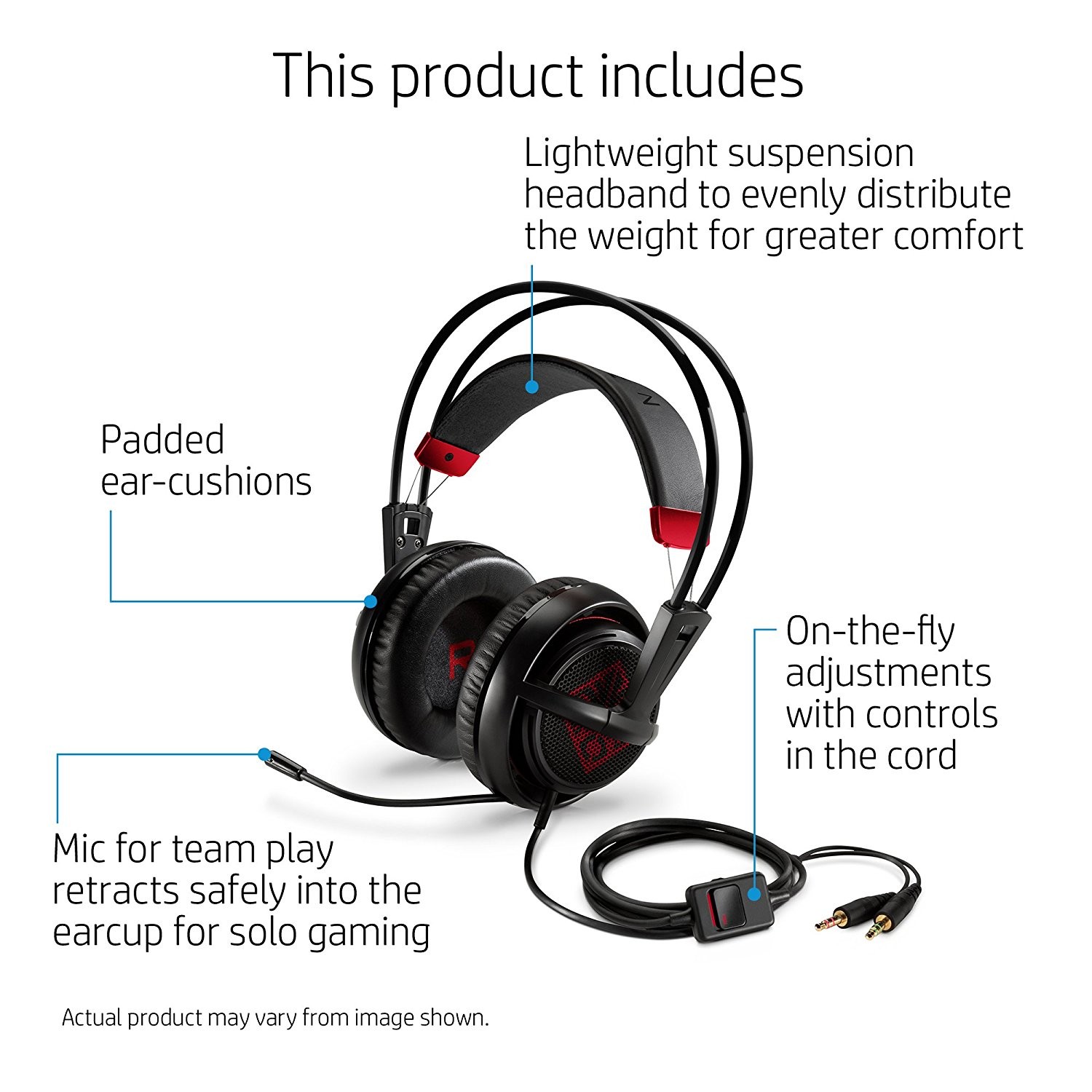 OMEN by HP Headset with SteelSeries
About this item
Balanced soundscape
Hear the key frequencies important to competitive gaming and never miss a critical sound.

Professional-grade comfort
The lightweight headband and padded ear-cushions evenly distribute its weight for supreme comfort.

Retractable mic
Pull out the mic for team play, and retract it safely into the earcup when you solo queue.

3.5mm mobile adapter included
You can also use your headset with a mobile device, PS4, or the latest Xbox One controller.

On-the-fly adjustments
With controls built into the cord, there's no need to alt tab
Integrity Guaranteed
More info (?)In order to give our customers the best online shopping experience by helping them to make a sound decision, we color code all our products with the following for authenticity, quality and seller reliability.

Green: Best

Yellow: Unknown

Red: Poor