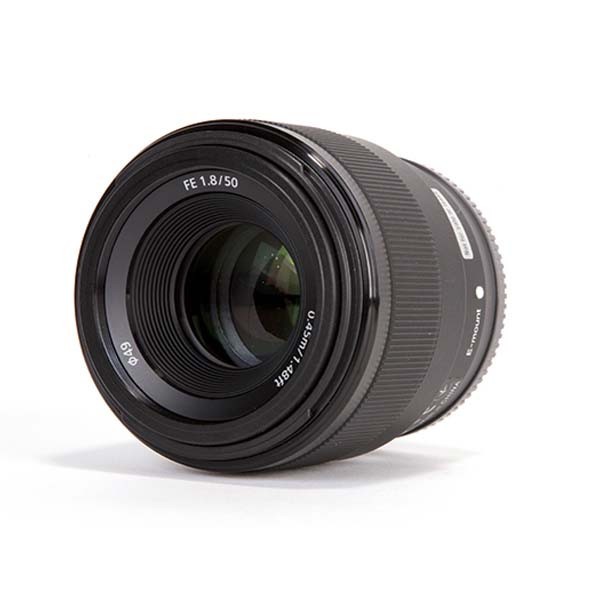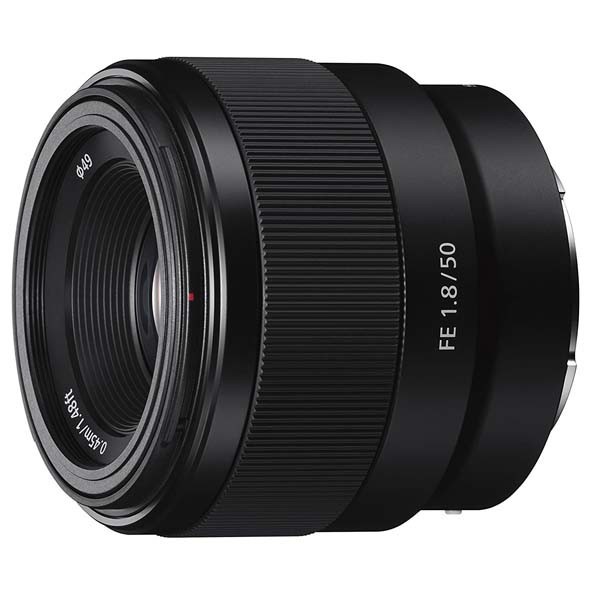 Sony FE 50mm F1.8 Lens
Description
Stock Available
0 % VAT Applicable
Integrity Guaranteed
More info (?)In order to give our customers the best online shopping experience by helping them to make a sound decision, we color code all our products with the following for authenticity, quality and seller reliability.

Green: Best

Yellow: Unknown

Red: Poor
Mobile and manageable for active shooting
Although it is a full-frame lens, this model is compact and weighs only 186 grams. Whether on the camera or in your bag it won't be a burden, and it'll be ready whenever needed. The size and weight of this lens are an excellent match for compact α7 series bodies, providing outstanding overall portability and handling.
Lifelike detail, texture, and gradation
An updated double-gauss optical configuration with an aspherical element minimises spherical aberration and coma for sharp, high-quality rendering throughout every frame. The double-gauss design also suppresses field curvature and distortion.
Dreamy large-aperture prime lens bokeh
A large F1.8 maximum aperture and 7-blade circular aperture work together to create beautiful background bokeh that can make subjects stand out. Placing a sharply focused subject in front of a smoothly defocused background is an essential technique for producing deep, dimensional images.
Shoot at night or in dimly lit interiors
The large F1.8 maximum aperture is an advantage when shooting night scenes or in dimly lit interiors. When used with an α series camera body that features in-body image stabilisation even greater low-light capability enables handheld capture of clear images in dark scenes without having to use excessively high ISO sensitivity.
DC motor focus
A new DC motor drive system has been carefully designed and implemented for optimum focus precision and speed as well as quiet operation. This system provides the same smooth for autofocus and manual focus control. Note: Focus motor sound may be recorded when shooting movies.
A lens you can depend on
A metal mount adds a sophisticated feel as well as solid durability
Description of Sony FE 50mm F1.8 Lens
The Sony FE 50mm F1.8 Lens is a full-frame lens that's easy to carry around, weighing just 186 grams. This makes it convenient for both on-camera use and storage in your bag. The lens is compatible with α7 series camera bodies, offering excellent portability and handling. Its optical design delivers sharp and detailed images, with a large F1.8 aperture and 7-blade aperture creating a beautiful background blur to make your subjects stand out for that professional look.
Shooting in low-light conditions is a breeze with the F1.8 aperture, especially when used with α series cameras featuring in-body image stabilization. This allows for clear shots in the dark without the need for high ISO settings. The lens features a new DC motor drive system for autofocus, ensuring quick and quiet focus adjustments. It's important to note that the focus motor sound might be recorded in videos. Additionally, it comes with a durable metal mount for long-lasting use.
What is the Sony FE 50mm F1.8 Lens in Bangladesh?
You can find the Sony FE 50mm F1.8 Lens at GProjukti.com, your go-to destination for camera and camcorder solutions. You can buy Sony lenses at the best price on our website or visit our GProjukti.com stores. The latest price of the Sony 50mm F1.8 Lens in Bangladesh is ৳23,895.