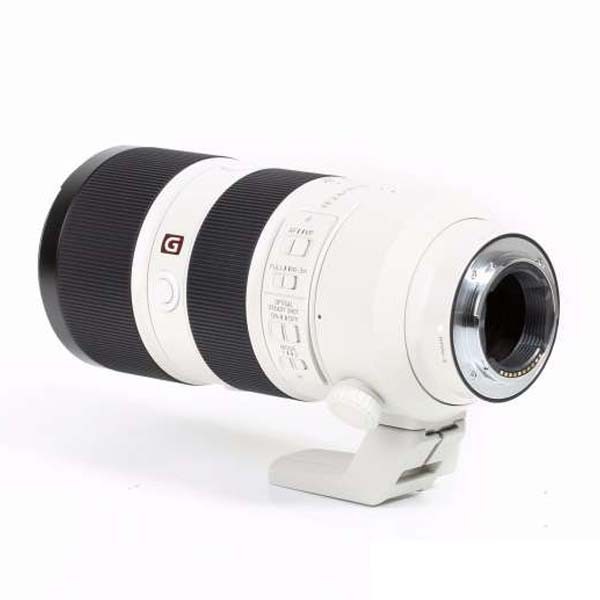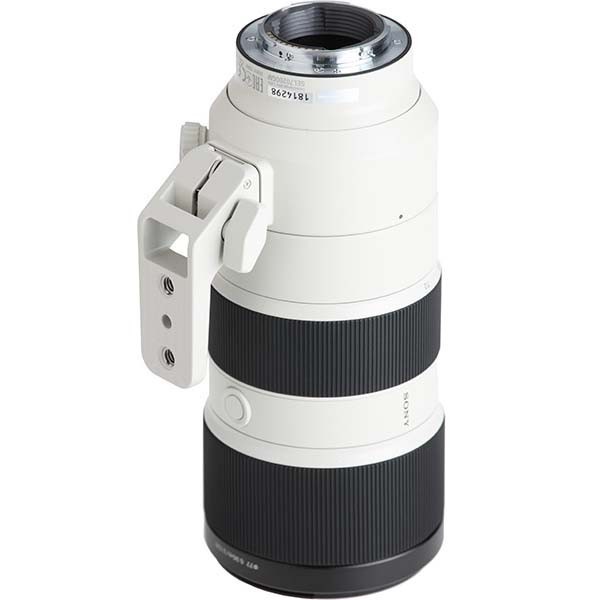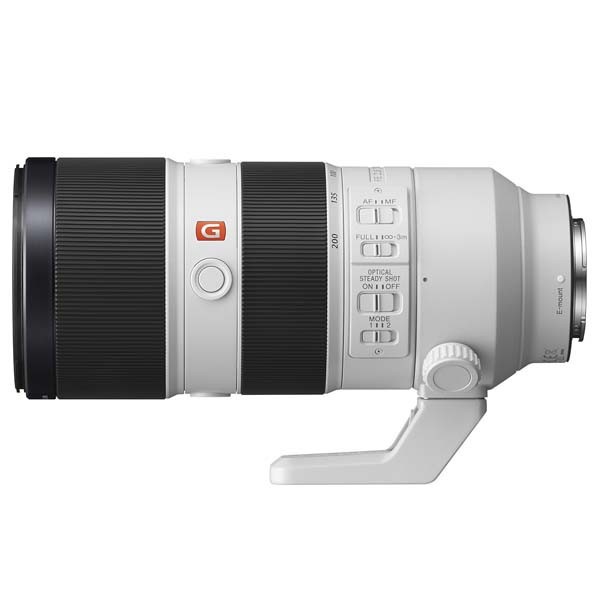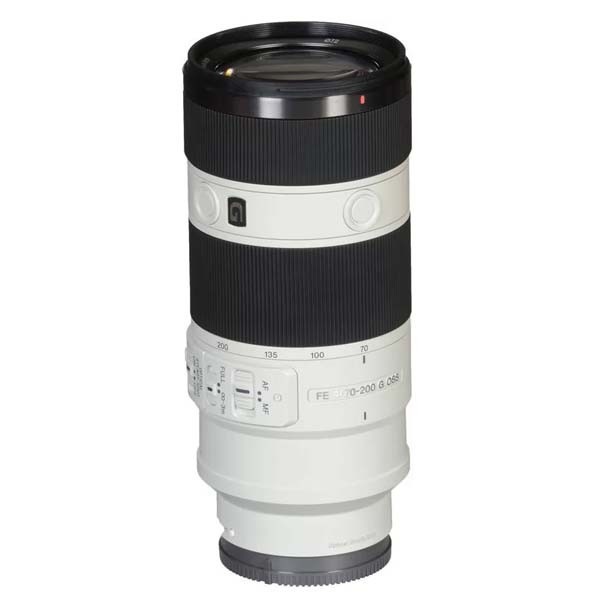 Sony FE 70-200mm F2.8 GM OSS II Lens
Description
Stock Available
0 % VAT Applicable
Integrity Guaranteed
More info (?)In order to give our customers the best online shopping experience by helping them to make a sound decision, we color code all our products with the following for authenticity, quality and seller reliability.

Green: Best

Yellow: Unknown

Red: Poor
XA element for breathtaking resolution
Superior G Master resolution is achieved throughout the entire 70mm to 200mm zoom range at all focusing distances. Two aspherical lens elements, one an XA (extreme aspherical) type manufactured to 0.01-micron surface precision, effectively control distance-related aberration so that outstanding resolution is ensured throughout the image area.
Aberration controlled for superb images
Two spherical elements that use ED (Extra-low Dispersion) glass, plus two more that use Super ED glass significantly reduce chromatic aberration for sharp reproduction without colour bleeding. ED aspherical element is also used, simultaneously suppressing chromatic and spherical aberration that are common issues in telephoto lenses.
Excellent close-up performance
This lens offers excellent close-up performance for a zoom. Minimum focus is 0.4 meters (1.32 ft) at 70mm and 0.82 (2.69 ft) meters at 200mm. Maximum magnification is 0.3x. Deep bokeh at F2.8 adds extra expressive close-up capability. Floating focus ensures pinpoint sharpness even at minimum focus distance, while inner focus makes it easy to get close.
Nano AR Coating II for maximum clarity
Nano AR Coating II produces a uniform anti-reflection coating on lens surfaces, effectively subduing flare and ghosting. The lens's optical design also effectively suppresses internal reflections that can reduce clarity when shooting landscapes or sports.
Stunning G Master bokeh
An XA element manufactured to 0.01-micron surface precision suppresses onion ring bokeh, while precise spherical aberration control boosts bokeh quality. ED (extra-low dispersion) and Super ED glass spherical elements, plus one ED aspherical element, effectively minimise colour bleeding for beautiful bokeh without unnatural colouration.
New high-performance aperture unit
Even the aperture unit in this lens has been refined to meet the highest G Master quality standards. A newly developed 11-blade aperture unit that remains almost perfectly circular from wide open to stopped down by two stops helps to deliver the kind of natural-looking circular bokeh users have come to expect from a G Master design.
Fast, precise autofocus
This lens works with α series bodies to reliably focus on and smoothly track even fast-moving subjects. Four high-thrust XD Linear Motors and advanced control technology deliver up to 4x2 faster AF than the SEL70200GM. Focus tracking capability while zooming is improved by approximately 30%3 compared to the SEL70200GM.
High-performance teleconverters4
Optional high-performance 1.4x and 2.0x teleconverters4 extend the lens's focal length to a maximum of 400mm (600mm on an APS-C body) at F5.6. Full G Master quality is maintained when the teleconverters4 are in use. Maximum aperture with the 1.4x and 2.0x teleconverters4 is F4 and F5.6, respectively.
Designed for refined movie imagery
The latest lens design technology reduces focus breathing, focus shift when zooming, and axis shift when zooming. XD Linear Motors and a newly developed aperture drive unit also contribute to quiet operation, greatly reducing noise and vibration that can interfere with movie recording.
Versatile manual movie control
Independent control rings for focus, zoom, and iris, allow precise manual operation in movie applications. The aperture ring has a click on/off switch that allows the aperture click switch stops to be turned ON for tactile feedback when shooting stills, or OFF for smooth, silent iris control when shooting movies.
The world's lightest5 for superior handling
This unique lens offers outstanding optical quality and AF in the world's lightest5 F2.8 70-200mm zoom. XD Linear Motors and magnesium alloy barrel components result in an overall weight of just 1045 grams (36.9 oz) ; approximately 29% lighter than the previous model. Advanced design improves overall balance and handling.
Iris lock stops unwanted exposure shifts
An iris lock switch prevents unwanted exposure changes while shooting. When locked, the aperture is either locked at the [A] position or can be rotated between any of the manual settings from F2.8 to F22. When unlocked, the aperture ring can be rotated between [A] and any of the manual settings without limitation.
Full-time DMF supports pinpoint focus
When the Full-time DMF is ON, manual focus is automatically engaged when the focus ring is operated, even in AF-C mode. This allows quick correction when autofocus targets the wrong subject, and is a great way to refine focus after initial autofocus. Full-time DMF is not affected by focus-range limiter switch settings.
Natural, linear manual focus response
Linear Response MF ensures that the focus ring responds directly and linearly to subtle control when focusing manually while shooting stills or movies. Focus ring rotation translates directly to a corresponding change in focus, so control feels immediate and precise when shooting stills or movies. 
Optical image stabilization with MODE 36
Built-in optical image stabilisation makes it easy to shoot sharp images handheld. MODE 2 stabilization is optimized for panning shots, while MODE 36 emphasizes framing stability when shooting dynamic, unpredictable motion. 5-axis image stabilisation becomes available when the lens is mounted on an α body that has in-body image stabilization.
Three customisable focus hold buttons
Three customisable focus hold buttons are provided 90° apart for easy access and convenient control when shooting in horizontal or vertical orientation, and just about any angle. One function can be assigned to the focus hold buttons from the body menus.
Focus-range limiter
A focus-range limiter switch (FULL/∞ ~ 3m) makes it possible to limit AF operation to a predetermined range to maximise AF speed and prevent focusing on unwanted objects.
Dust and moisture resistant design7
Dust and moisture resistance7 are notably improved compared to previous model8. All seams are sealed, buttons and switches have silicone rubber gaskets, and a rubber ring seals the lens mount. The internal zoom mechanism further resists dust and moisture7 while maintaining a constant lens barrel length.
Fluorine front element coating
The front lens element features a fluorine coating that repels water, oil, and other contaminants, while making it easier to wipe off any contaminants or fingerprints that do become attached to the lens surface.
New lens hood design
The supplied lens hood features an opening that allows convenient operation of circular polarizing or variable ND filters. It also has a flocked interior that is highly effective in preventing unwanted reflections. Silicone rubber is used on the circular front edge of the hood to enhance overall usability.
Removable tripod mount
A removable tripod mount allows quick attachment to or removal from a tripod so the user can easily switch between tripod and handheld shooting. The mount can also be removed for convenient transport and storage. A lock mechanism prevents accidental removal