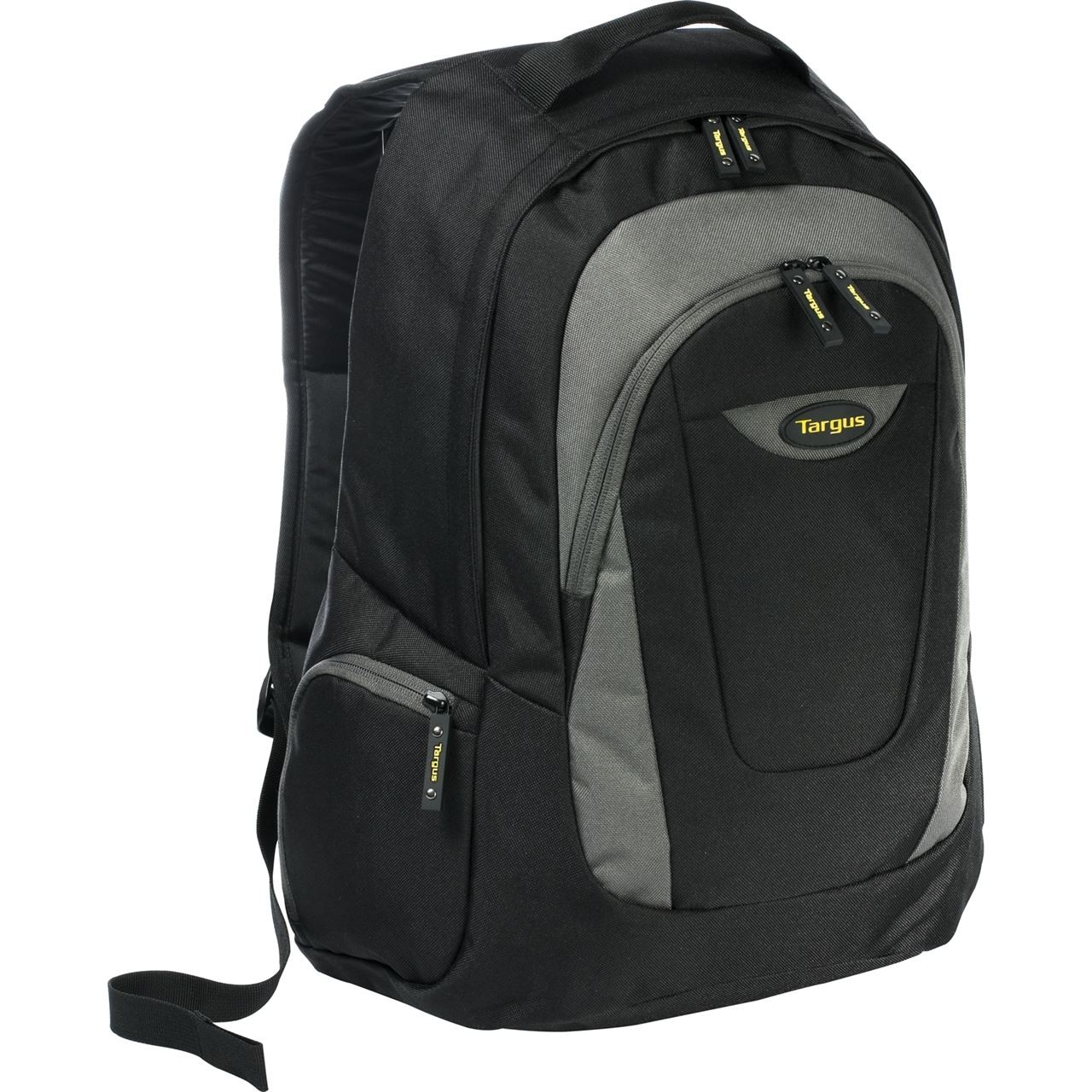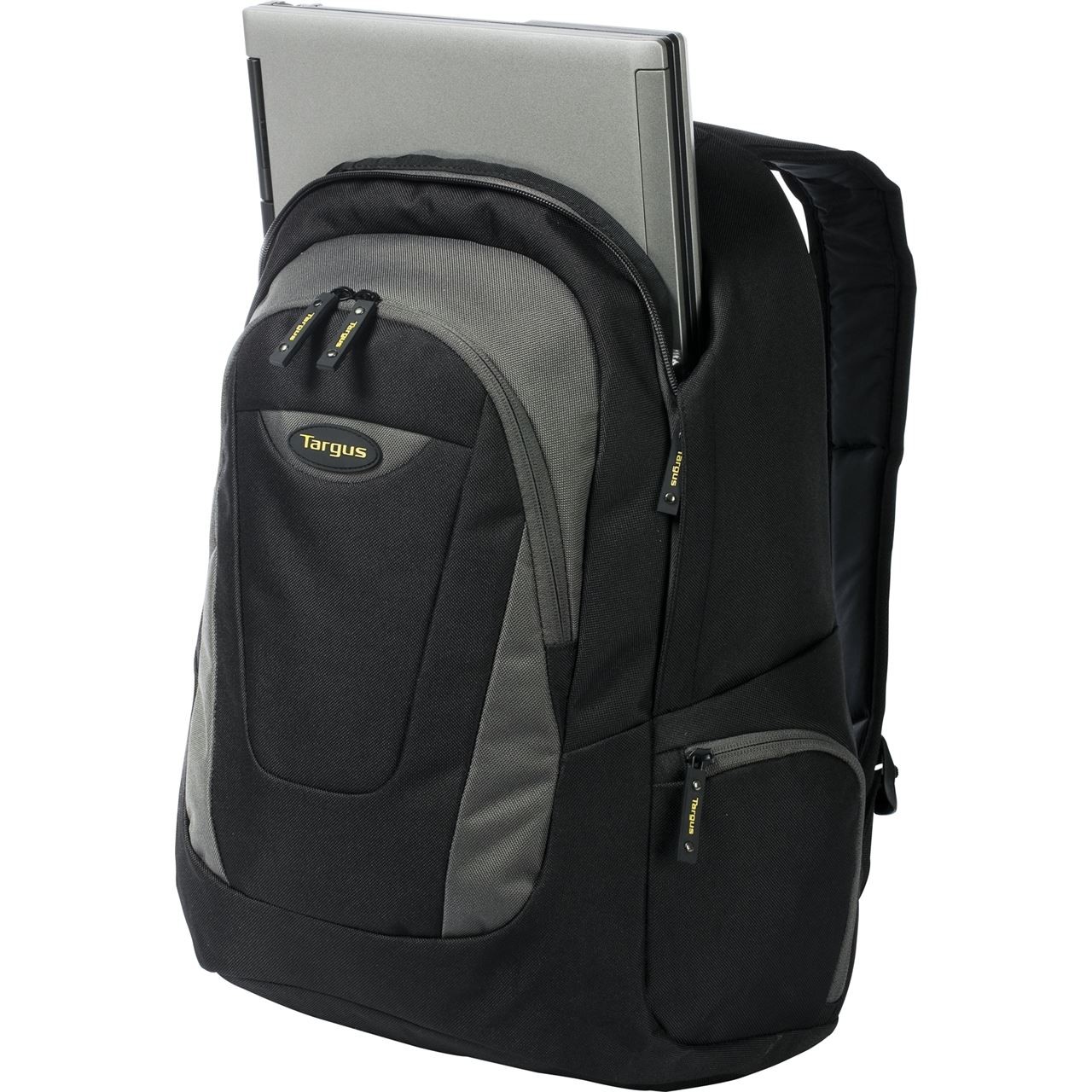 Targus TSB193US-70 Trek 16 Inch Backpack for Laptops
About this item
Designed to fit a range of laptops with screens up to 16" in size; including models with an extended battery.
Designed to fit laptops up to 16"
Backpack features padded back panel and contoured shoulder straps for a comfortable fit
Includes a padded section for your laptop in addition to room for books and a binder. Backpack compartments provide enough space to store a power adapter, school supplies, a mobile phone and additional accessories like a hub or mouse
Standard compartment space for those who want the flexibility to carry more.
Quick access mobile phone pouch keeps most standard size phones within reach.
Integrity Guaranteed
More info (?)In order to give our customers the best online shopping experience by helping them to make a sound decision, we color code all our products with the following for authenticity, quality and seller reliability.

Green: Best

Yellow: Unknown

Red: Poor