-

৳

120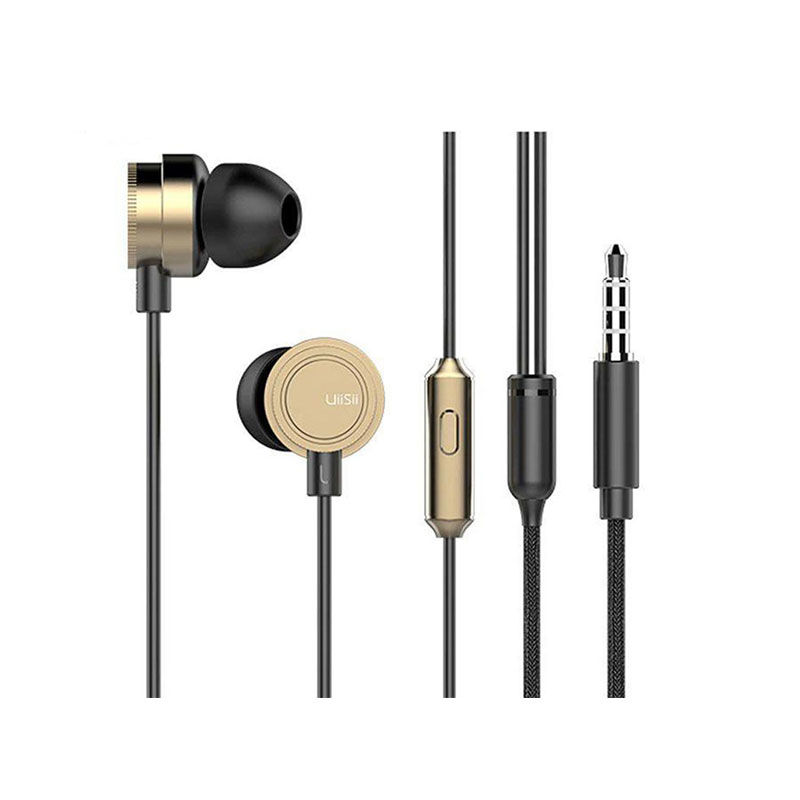 UiiSii HM13 Wired In-Ear Earphone with Mic
About this item
Model: UiiSii HM13
Heavy Bass
Sensitivity: 101±3dB
Impedance: 16Ω
Length: 120cm
৳450
Stock Available
0 % VAT Applicable
Integrity Guaranteed
More info (?)In order to give our customers the best online shopping experience by helping them to make a sound decision, we color code all our products with the following for authenticity, quality and seller reliability.

Green: Best

Yellow: Unknown

Red: Poor
Frequency
20-20000Hz
Impedance
21Ω
Sound level/Sensitivity
101±3dB
Connection Type
Wired
Physical Specification
Cable length
1.2m
Connector
3.5mm
Warranty
Warranty
No Warranty
Description of UiiSii HM13 Wired In-Ear Earphone 
The UiiSii HM13 Wired In-Ear Earphones offer an enhanced audio experience. Experience deep bass that brings your music to life. These earphones deliver clear sound with a sensitivity of 101±3dB. They are comfortable, durable, and compatible with various devices. 
The 1.2-meter cable allows freedom of movement without tangling, and the 3.5mm connector ensures easy connectivity. The built-in microphone enables hands-free communication with clarity. 
Core Features of Using UiiSii HM13:
Comfortable and durable design

Built-in microphone for hands-free communication

Wide compatibility with various devices

Tangle-free 1.2m cable
What is the Price of UiiSii HM13 Wired In-Ear Earphone in Bangladesh?
Buy the UiiSii HM13 earphones from GProjukti.com for top-quality audio at the best price. You can buy UiiSii Earphone at the best price from our website or visit our GProjukti.com stores. The latest price of the UiiSii HM13 Earphone in Bangladesh is ৳330.