-

৳

110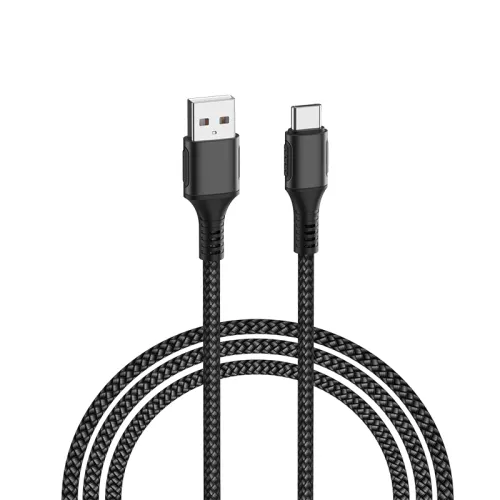 WiWU F20 100W Fast Charging Type-C To Type-C Charging Cable 2M
About this item
Model: F20
Charging interface: Type-C
Maximum Power: 100W
Material: Nylon braided
Transfer speed: up to 480Mbps
৳1,155
Stock Available
0 % VAT Applicable
Integrity Guaranteed
More info (?)In order to give our customers the best online shopping experience by helping them to make a sound decision, we color code all our products with the following for authenticity, quality and seller reliability.

Green: Best

Yellow: Unknown

Red: Poor
WiWU F20 100W 2M Type-C To Type-C Fast Charging Cable
The WiWU F20 is a super fast charging cable. The material of the cable is nylon braided.The cable is durable and strong. The cable length is 2M. There is a built-in E-Marker chip. This USB-C to USB-C cable is capable of charging iPad Pro 2019/2018. it can also charge other USB-C devices a full speed. Nylon braided cable and strengthened connectors offer a long-lasting lifespan and tangle-free performance. The cable is more strong and will never break thanks to the strain relief design and thick aluminum cover.
Fast Charging With Data Transfer
The WiWU F20 has a 1100W fast charging capacity. Its 95w charger offers data transfer. The data transfer speed is 480 Mbps. And the charging speed is 100W. It also ensures optimal charging performance pairing with a 16-inch MacBook Pro.
Compatibility
Thid WiWU F20 has universal compatibility. it can use in iPad Pro 2020/2018, MacBook Pro 16" 15" 13", MacBook Air (New), MacBook, Surface Go/Book 2, Dell XPS 15 / 13, HP Spectre/Pavilion, Samsung Galaxy S20/S10/S9/S8 & Note8/9, DJI OSMO pocket, Nintendo Switch & all USB-C devices.