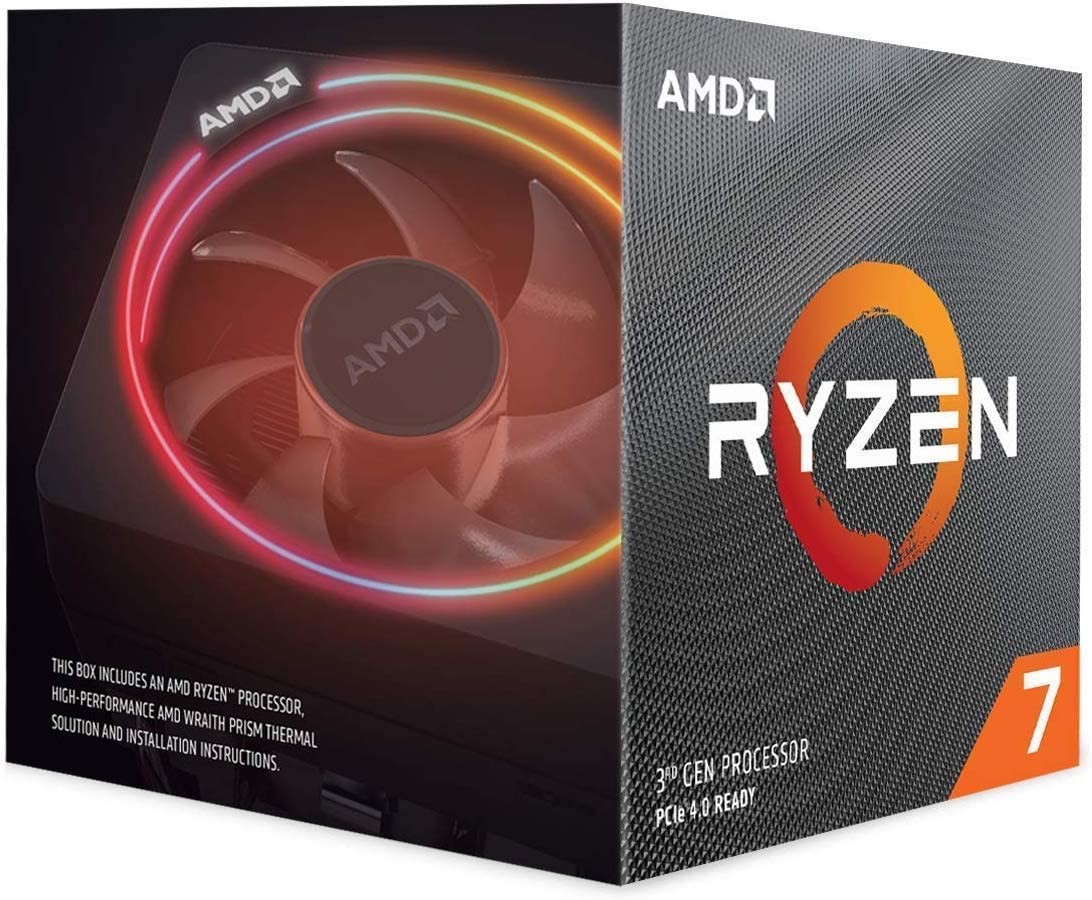 AMD Ryzen 7 3700X Processor
About this item
Model: AMD Ryzen 7 3700X
Speed: 3.6GHz up to 4.4GHz
Cache: L2: 4MB, L3: 32MB
Cores-8 & Threads-16
Memory Speed: 3200MHz
Stock Available
0 % VAT Applicable
Integrity Guaranteed
More info (?)In order to give our customers the best online shopping experience by helping them to make a sound decision, we color code all our products with the following for authenticity, quality and seller reliability.

Green: Best

Yellow: Unknown

Red: Poor
Basic Information
Brand
AMD
Model
Ryzen 7 3700X
Base Frequency
3.6GHz
Cache
Total L2 Cache: 4MB
Total L3 Cache: 32MB
Cores
8
Threads
16
Default TDP
65W
Memory Specifications
Maximum Speed
3200MHz
Type
DDR4
Max Number of Channels
2
Graphics Specifications
Base Frequency
3.6GHz
Max Resolution
4.4GHz
Warranty Information
Manufacturing Warranty
03 years
Description of AMD Ryzen 7 3700X Processor
The AMD Ryzen 7 3700X Processor offers top-notch performance and speed. It excels at gaming, design projects, and multitasking. It has a 3.6GHz base frequency that takes your computing to new levels. With 8 cores and 16 threads, it supports uninterrupted multitasking. Plus, its low 65W TDP balances performance and energy efficiency, so you can use it without worries.
This processor supports DDR4 memory up to 3200MHz for fast data transfers and memory optimization. It has 2 memory channels for easy upgrades. When it comes to graphics, the Ryzen 7 3700X performs exceptionally well. You can call it yours with the added security of a 3-year manufacturing warranty. 
What is the Price of the AMD Ryzen 7 3700X Processor in Bangladesh?
Before you hit that "buy" button, there's one important thing you need to keep in mind: the price of the AMD Ryzen 7 3700X Processor may vary based on availability. To ensure you're getting the best deal possible, shopping around and comparing prices from different sellers is a good idea. You can buy AMD Processor at the best price from our website or visit any of our GProjukti.com stores. The latest price of AMD Ryzen 7 3700X Processor in Bangladesh is ৳28,195.